HELISKIING IN RUSSIA
BREATHTAKING LANDSCAPES
between sea and mountain
At the heart of this "sea and mountain" universe, the abundant snow cover lets you ski until the end of May.

In this region formerly forbidden to civilians, the nature is extremely rich, it overflows with geysers and warm water springs, and it distinguishes itself through its fumaroles coming from active volcanoes. Among its diverse fauna, you can even meet the famous brown bear!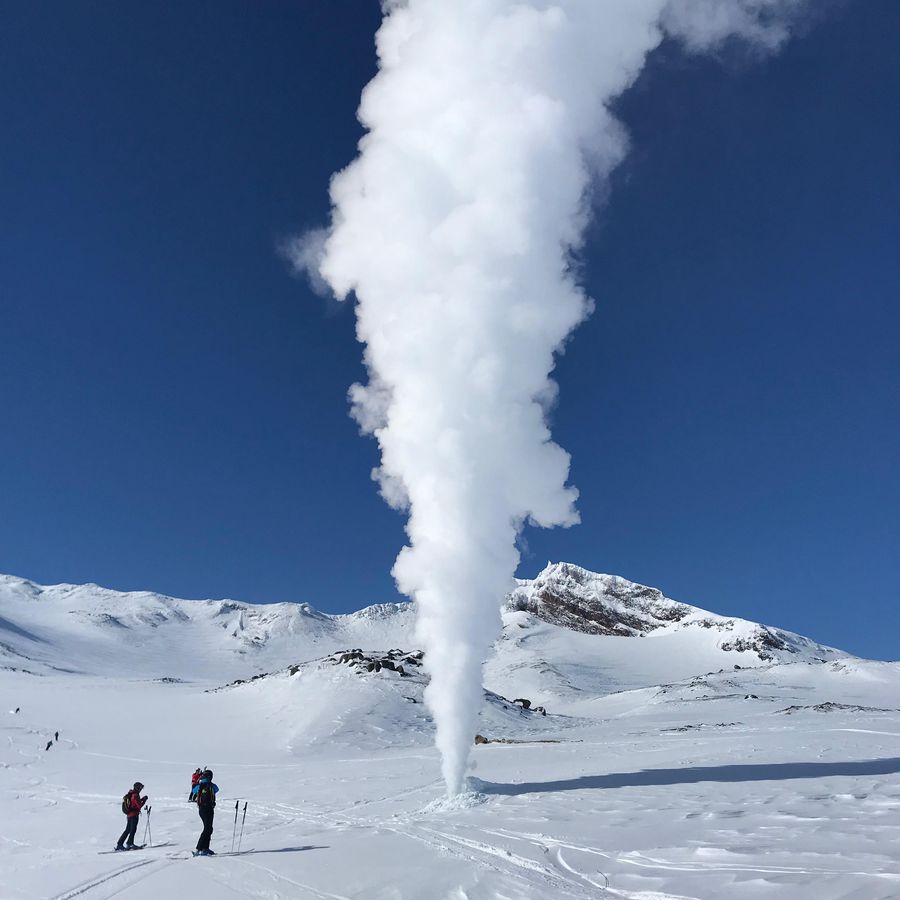 HELISKIING IN RUSSIA
mi-8 helicopter
fly above the volcanoEs!
Thanks to this Russian helicopter which can transport 14 people and 3 guides at once, you will be able to fly above wonderful sceneries!


The helicopter will drop you at the top of the volcano, alternating sides for different experiences. Ski down to the sea on powder or Spring snow!
The total descent vary from 800 meters to 2,000 meters!

A three-star hotel and comfortable lodges with a sauna and a swimming pool welcome you during your stay. Don't forget to taste the European local cuisine!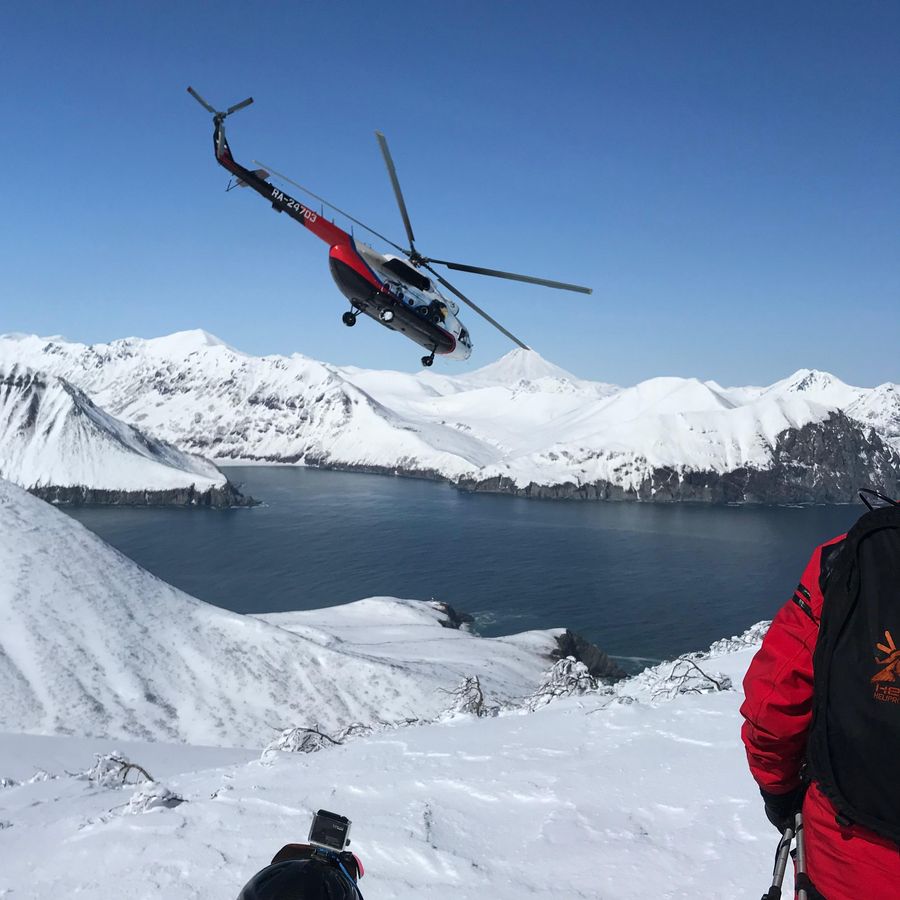 8 days
in kamtchatka region
a volcanic environment
It is the perfect opportunity to explore the unique and exceptional peninsula located in Eastern Russia. Your guide or instructor will accompany you during your stay and show you around this wild territory and its 300 volcanoes!
Period:
From April 24th to May 9th 2021
Group:
12 people minimum with 3 guides.
Price per person:
From 5,000€ (plane tickets not included)
contact us