ski touring at val d'isère
ski safely
with your guide or your instructor
Even though more and more people tend to go ski touring on their own, you should consider getting an instructor or a guide. Only with a guide or an instructor will you be able to improve and practice ski touring safely.

Your instructor will teach you how to use safety gear and to find you bearing so you can be more autonomous.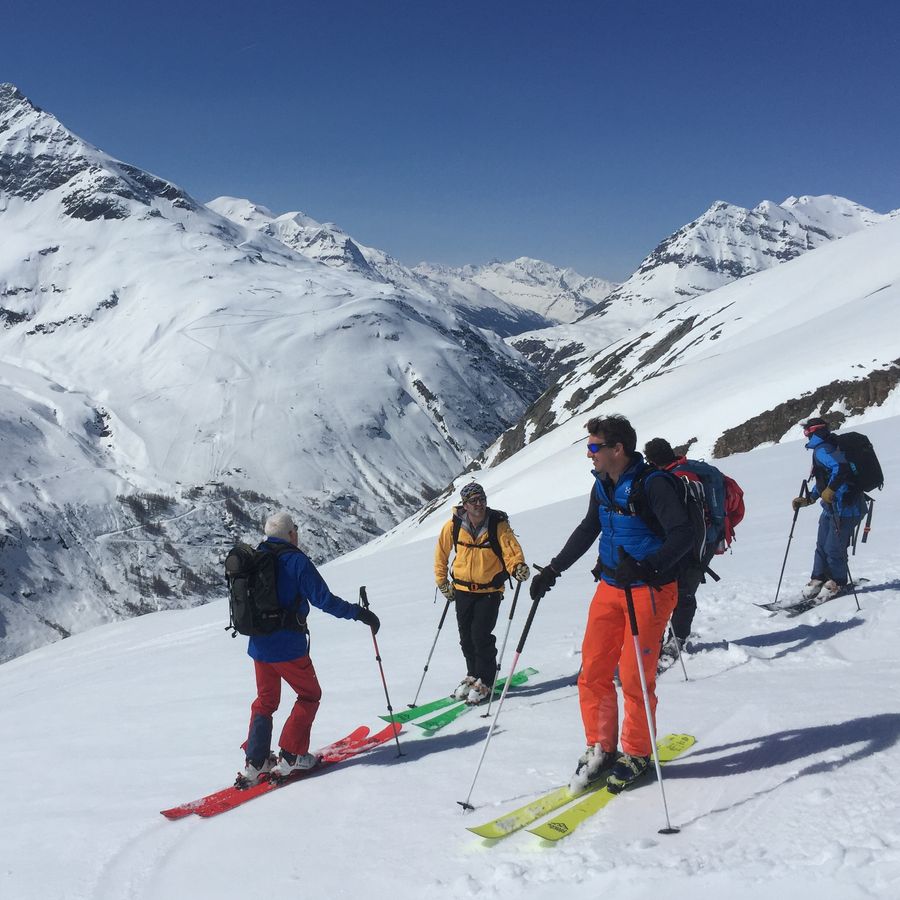 SKI TOURING AT VAL D'ISÈRE
gear and safety
enjoy new thrills
Thanks to high-quality gear and skiing material, you will be able to live this experience to the fullest.

Explore the wintery mountain safely and freely!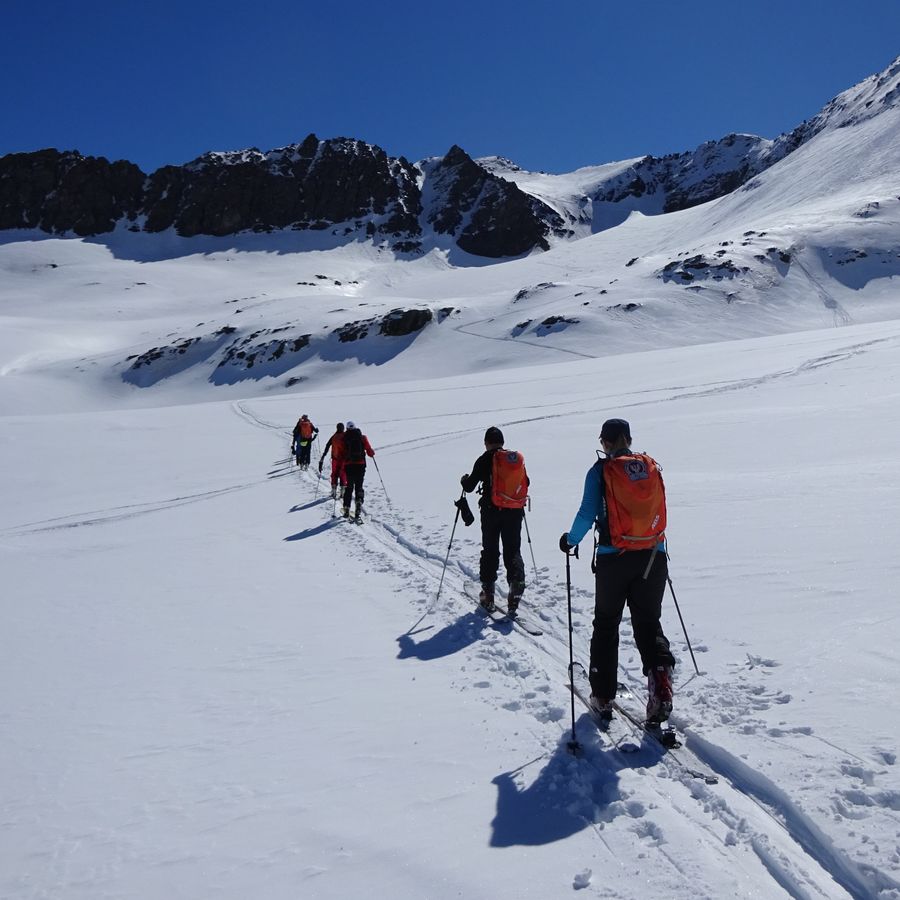 SKI TOURING AT VAL D'ISÈRE
Get away from the crowd
3 or 6 mornings
ski touring
at val d'isère
Our instructors and guides will accompany you during 3 or 6-morning outings in the Val d'Isère resort or near the Haute Tarentaise resort.
Level from:
RANDO 1 / DESCENTE 2
(See
LEVELS
page).
Periods & Timetable:
3 or 6 mornings, from 9am to 2pm - All season long
Price per person:
From 294€ for 3 mornings / 532€ for 6 mornings
ask for a cost estimate