ski touring in norway
hennigsvaer
your place of residence
From this fishing harbour full of boats and wooden houses, Henningsvaer is the place of holiday of this quality trip. From these brightly colored houses on stilts, this peace haven gives a particular taste to your trip!
The natural activities are not lacking: jagged summits, fjords, the observation of northern lights and the sea eagle, they set an atypical and unique scenery where snow and ski slopes make one.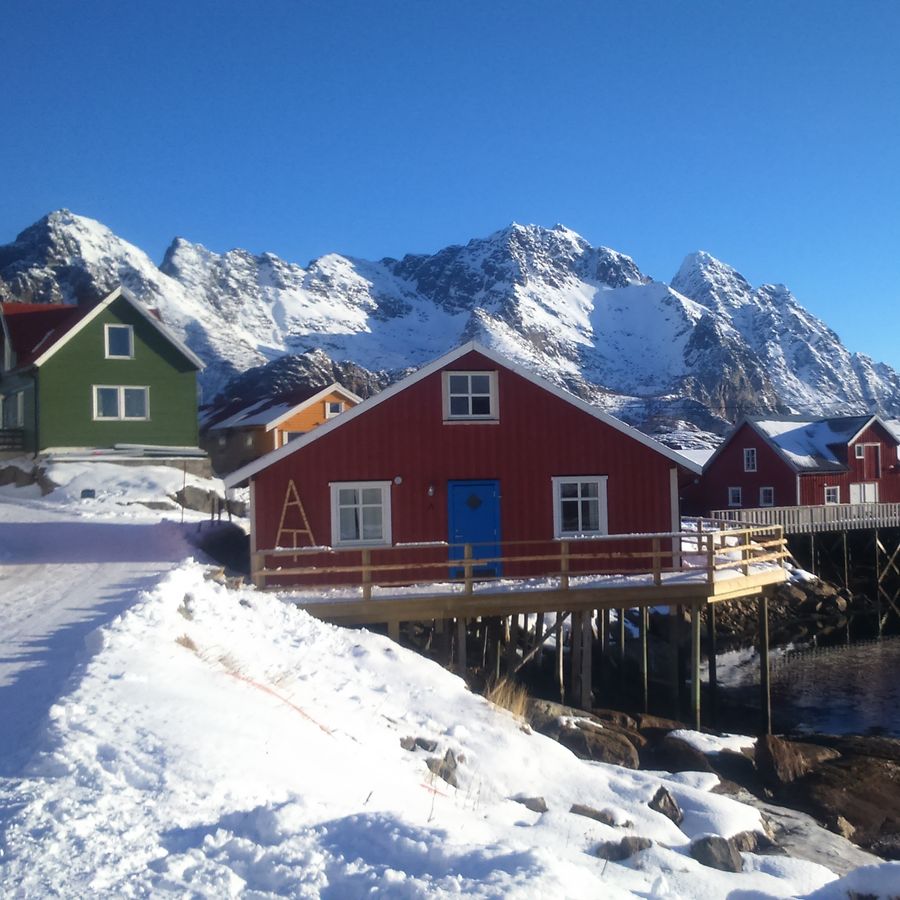 SKI touring iN NORway
what about the snow?
NIVOLOGIC AND meteorological conditions
It is in March and April that the days are long enough to enjoy day-long hikes.
The quantity of snow is often substantial and the snow quality remains generally powdery while temperatures become pleasing.


But, because of the localisation, you have to be ready to face snow storms, wind, sun and plenitude moments... The weather changes quickly and it is not a myth!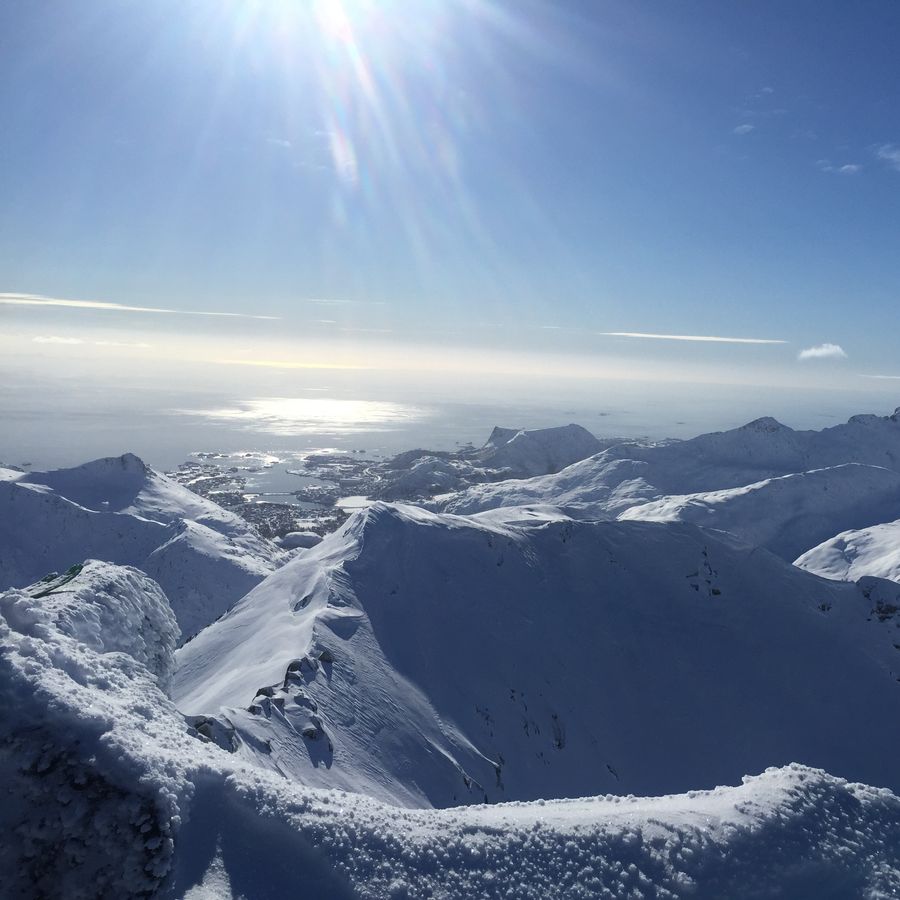 8 DAys
in the lofoten islands
IN SMALL GROUP
Go to Norway and discover a wild nature through diverse itineraries with an alpine ski instructor or a high-mountain guide.
From level:
RANDO 2 / DESCENTE 3
(see
LEVEL
page).
Period:
From half March to April 2021
Rate per person:
From 2000€ (without plane ticket)
Contact us